The Faculty of Pharmacy, Universitas Airlangga, utilized the opportunity of visit to India in January 2017 for the development of MoU, benchmarking at the College of Pharmaceutical Sciences, and giving speech as invited speakers in the International Conference of Clinical Pharmacy. The series of activities were performed in order to achieve World Class University.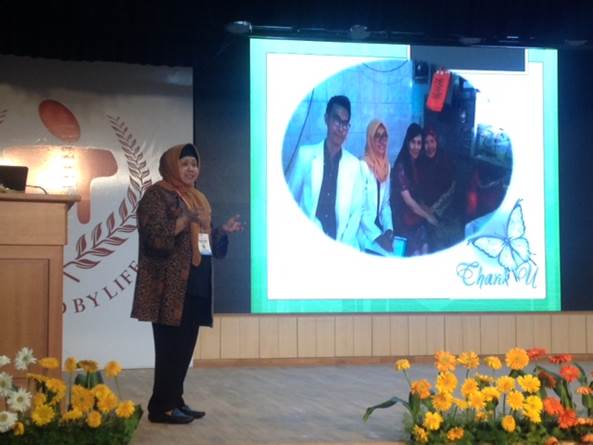 The 2 ndInternational Conference on Clinical Pharmacy – CPCONthemed " Catalyzing Changes in Healthcare Practice" was held in Manipal University, India, on 19-22 January 2017. In the seminar, the Faculty of Pharmacy was awarded with a rare opportunity. Dr. Umi Athiyah, MS., Apt., as the Dean of the Faculty of Pharmacy Universitas Airlangga was invited as a speaker with the topic " Evolving Pharmacist Role in Primary Health Care in the Indonesia Universal Health Coverage Era ." Dr. Umi Athiyah, MS., Apt. was one of 7 invited speakers. The other speakers were Dr. Jim Lewsey (Institute of Health and Wellbeing, University of Glasgow, UK), Dr. Johanson George (Faculty of Pharmacy and Pharmaceutical Sciences, Monash University, Australia), Dr. Anirban Roy Choudhury (Head, Clinical Trials Division, Merck), Dr. V. Kalaiselvan (Principal Scientific Officer, Indian Pharmacopoeia Commission,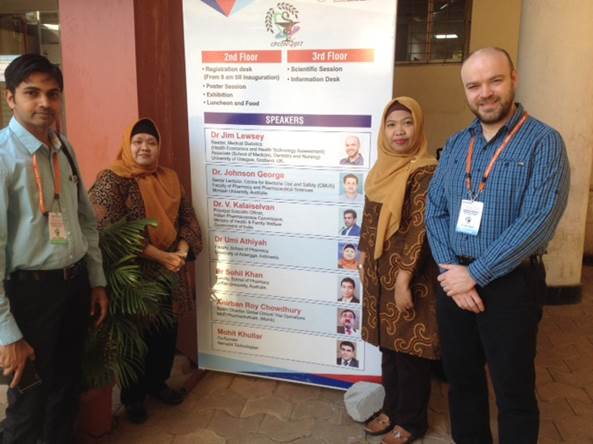 Ministry of Health and Family Welfare, Govt of India), Dr. Sohil Ahmed Khan (Faculty- Pharmacotherapeutics and Evidence Based Practice, School of Pharmacy, Griffith University Australia), and  Mr. Mohit Khullar (CEO & Co- Founder, Nerve- 24 Technologies). In the occasion, the Vice-Dean III of the Faculty of Pharmacy Universitas Airlangga, Dewi Melani Hariyadi, PhD, Apt., also presented her article titled " Study of Use of Lotion Foot Care and Compliance in Consuming Anti Diabetic Drug and Healthy Food of Diabetic Patient in Sub District in Surabaya ."
From the MoU development, student exchange, joint research and publication, joint supervision, and visiting professor would be the joint agendas between Universitas Airlangga and Manpal University India this year and the following year. It is hoped that this cooperation will support the performance indicators of the Faculty of Pharmacy in particular, and Universitas Airlangga in general.