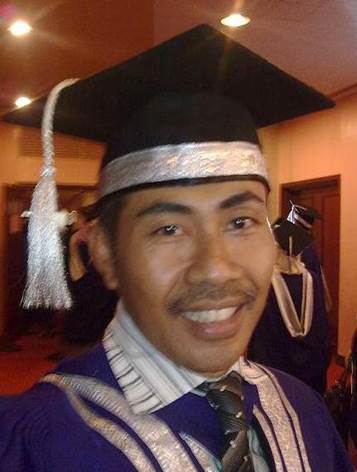 | | |
| --- | --- |
| Tahun | Jenjang Pendidikan |
| 1988 | BACHELOR In PHARMACEUTICAL SCIENCE, Faculty of Pharmacy, Gadjah Mada University, Sekip Utara Yogyakarta, Indonesia, (Doctorandus/Drs.). |
| 1989 | APOTHECARY PROGRAM, Faculty of Pharmacy, Gadjah Mada University, Sekip Utara Yogyakarta, Indonesia (Apoteker/Apt.). |
| 2006 | MASTER In CLINICAL PHARMACY, School Of Pharmaceutical Sciences, Universiti Sains Malaysia, Minden Penang, Malaysia (Master of Pharmacy/MPharm.). |
| 2016 | DOCTORATE PROGRAM In CLINICAL PHARMACY, School Of Pharmaceutical Sciences, Universiti Sains Malaysia, Minden Penang, Malaysia (Philosophy of Doctor/PhD.). |
Courses
At Universitas Airlangga Surabaya I am a teaching assistant for the subjects offered by Department of Community Pharmacy in Bachelor Program of Pharmacy such as: Introduction to Clinical Pharmacy, Community and Social Pharmacy. Some Practical courses such as: Prescription Practices (dispensing and Patient counseling) and Pharmaceutical Public Health. During my PhD candidature , I tough some subjects in Private University in Malaysia such as Physical Pharmacy, Introduction To Clinical Pharmacy and be Clinical Instructor for Pharmacy Student Clerkship.
Research Interest
pharmaceutical care service especially on the appropriate use of antibiotic and herbal or supplement complementarily treated in cancer.
Selected Publications
Djunaedi, Mochamad, Granisetron for Prophylactic Treatment of Emesis Induced by Cisplatin and Taxitere, a case report, Malaysian Journal of Pharmaceutical Science, Vol 3 No 2, 109-110 (2005), http://www.accpasia.org/about/about03.asp
Djunaedi, Mochamad, Adjustment of Inadequate Single-Loading Dose of Intravenous Phenytoin Monotherapy. Malaysian Journal Of Pharmacy, Malaysia Pharmaceutical Society, 2009, 13th June, http://www.mps.org.my/newsmaster.cfm?&menuid=37& action =view&retrieveid= 3036
Djunaedi, Mochamad, Identification of Some Local Herbs in Inhibiting Aedes Aegypti Larvae Growth, Malaysian Journal of Pharmaceutical Science, 2010, http://www.usm.my/mjps/home.htm
Contact
Drs. Mochamad Djunaedi, MPharm., PhD., Apt.
Faculty of Pharmacy, Universitas Airlangga
Jl. Dharmawangsa Dalam Surabaya 60286
Phone.+62 31 5033710
Fax. +62 31 5020514
E-mail  mochdjunaedi09@gmail.com
E-mail instansi  mochamad_d@ff.unair.ac.id