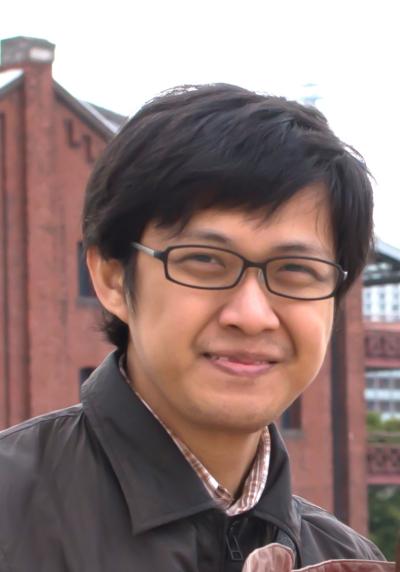 | | |
| --- | --- |
| Year | Academic Backgroud |
| 2006 | Bachelor degree in Pharmacy, Faculty of Pharmacy Universitas Airlangga, Surabaya, Indonesia |
| 2007 | Apoteker / Professional degree, Faculty of Pharmacy Universitas Airlangga, Surabaya, Indonesia |
| 2013 | Master of Pharmaceutical Sciences, Hoshi University School of Pharmacy and Pharmaceutical Sciences, Tokyo, Japan |
| 2016 | PhD in Pharmaceutical Sciences, Hoshi University School of Pharmacy and Pharmaceutical Sciences, Tokyo, Japan |
Courses
Pharmacotherapy, Pharmaceutical Services I (problem-based learning), Pharmacokinetics (lab work), Molecular Pharmacology (Grad. School), Bioethics & Clinical Study (Grad. School).
Research Interests
Molecular pharmacology in Diabetes & Obesity
Behavioral neuropharmacology (pain/neuropathy, appetitive behavior, cognitive & memory)
Bioequivalency study
Selected Publications
Ikeda H, Ardianto C, Yonemochi N, et al. 2015, Inhibition of opioid systems in the hypothalamus as well as the mesolimbic area suppresses feeding behavior of mice. Neuroscience, 311, p9-21.
Ardianto C, Yonemochi N, Yamamoto S., et al. 2016, Opioid System in the lateral hypotalamus regulate feeding behavior through orexin and GABA neurons. Neuroscience, 320, p183-193.
Contact
Chrismawan Ardianto, Ph.D., Apt.
Faculty of Pharmacy, Universitas Airlangga
Jl. Dharmawangsa Dalam Surabaya 60286
Phone.+62 31 5033710
Fax. +62 31 5020514
Institution E-mail  chrismawan-a@ff.unair.ac.id