Pada hari Kamis, 15 Oktober 2020, Fakultas Farmasi Universitas Airlangga mengadakan International Conference dengan tema "Strategy of University and Faculty of Pharmacy in Facing Covid-19 Pandemic: Overview and Strategy from Several Countries" yang merupakan forum ilmiah yang bertujuan untuk memfasilitasi para akademisi di berbagai negara untuk berbagi informasi dan bersama-sama mengupas pelaksanaan pendidikan tinggi farmasi termasuk kegiatan riset di tengah kondisi pandemi COVID-19. Kegiatan ini telah terlaksana dengan lancer dengan jumlah peserta sebanyak 1400 yang aktif mengikuti kegiatan baik melalui platform zoom maupun secara live streaming channel Youtube Fakultas Farmasi Universitas Airlangga. Beberapa peserta asing berasal dari berbagai negara di dunia, seperti UK, Thailand, Brunei darussalam, Malaysia, Jepang, India, Nigeria, Bulgaria, Filipina, Taiwan dan Mesir. Terdapat 4 keynote speaker yang berasal dari Universitas Airlangga, Indonesia; Faculty of Pharmacy and Pharmaceutical Sciences Education, Monash University, Australia; School of Pharmacy, Queen's University of Belfast, UK dan Faculty of Pharmacy, Mahidol University, Thailand. Di penghujung acara juga terdapat pemberian penghargaan kepada 5 e-poster presenter yang terbaik dari 5 topik presentasi, yaitu Drug Development, Pharmaceutical Science, Pharmacy & Technology, Community Pharmacy dan Social Administrative Pharmacy.
Room: SA (Social Administration)
Moderator: apt. Elida Zairina, MPH., Ph.D.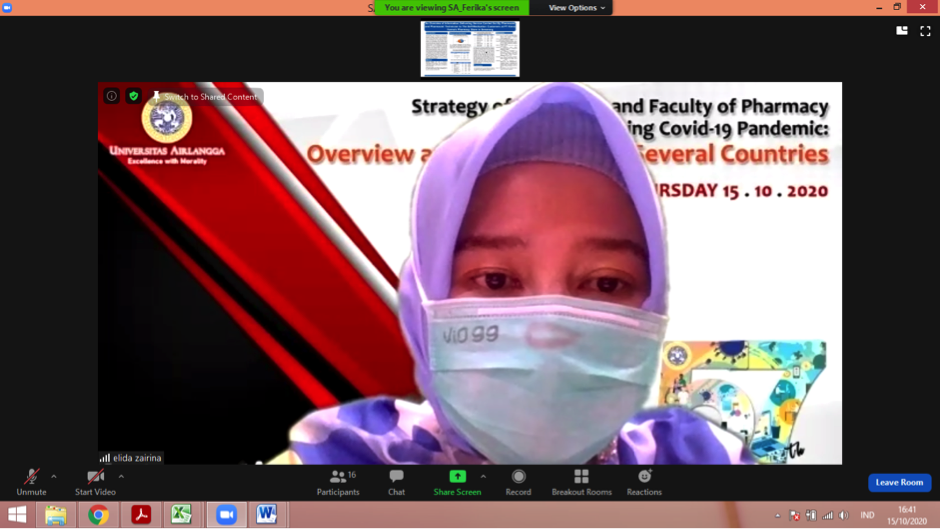 Presentation Session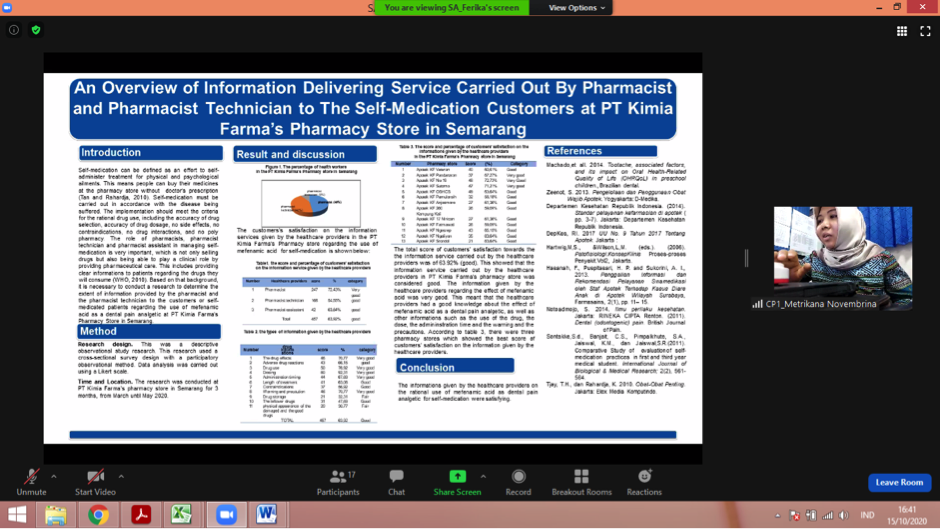 Room: DD (Drug Development)
Moderator: apt. Andi Hermansyah, Ph.D.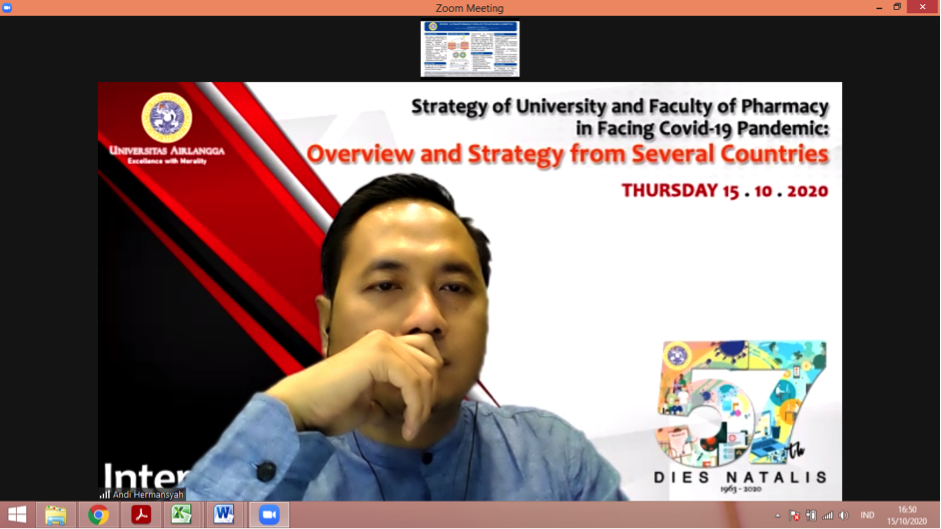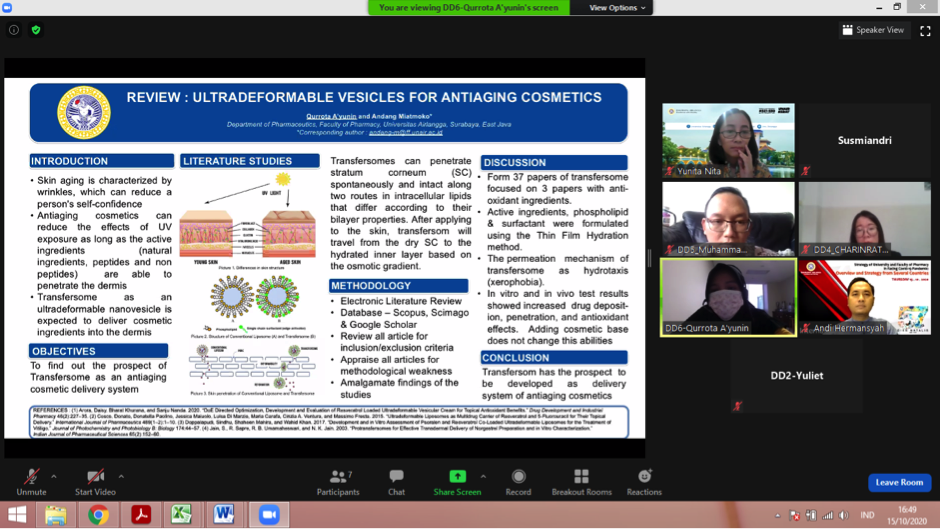 ROOM: PT (Pharmaceutical & Technology)
Moderator: apt. Gesnita Nugraheni, M.Sc.