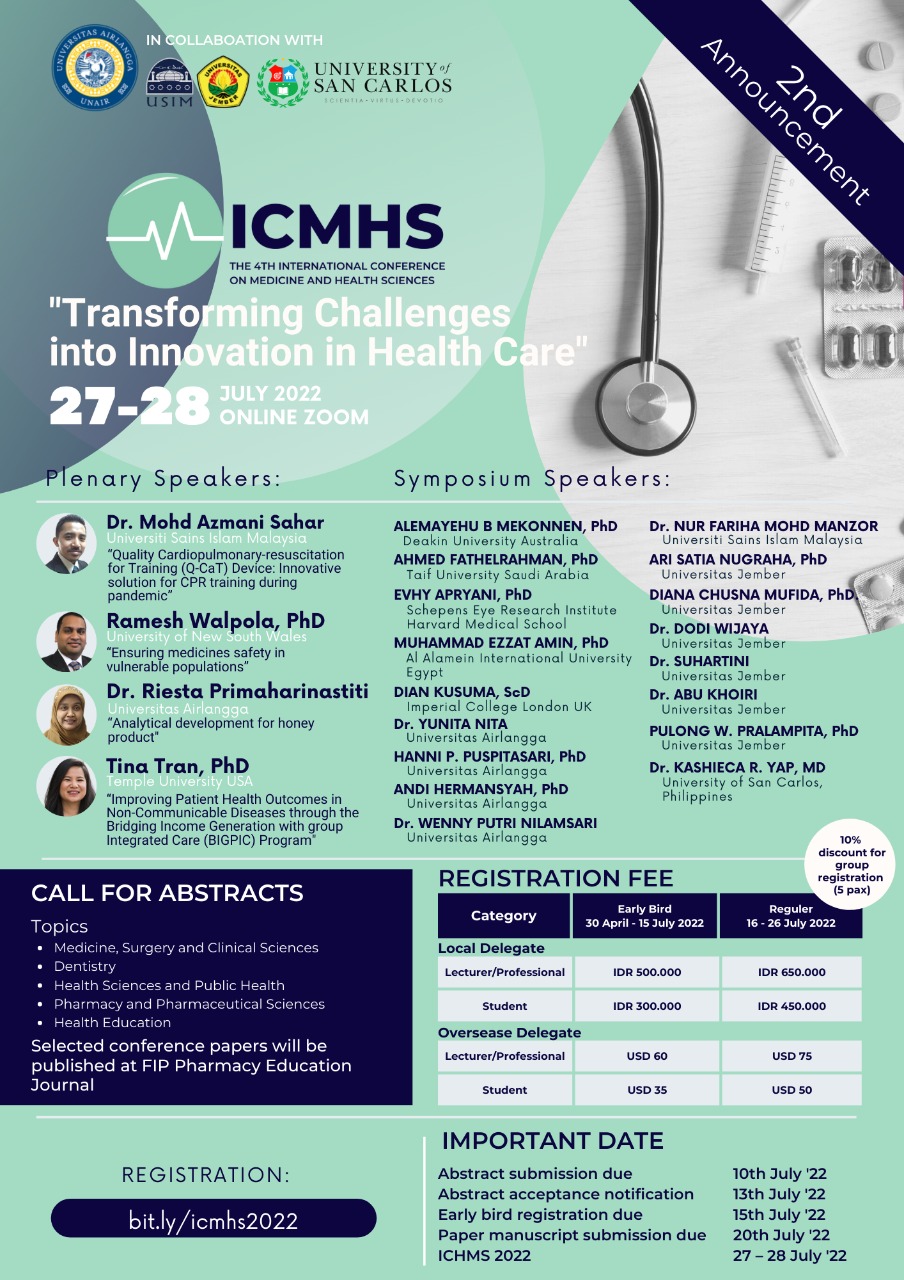 We are so excited to share the good news with you. The 4th International Conference on Medicine and Health Science (ICMHS) - "Transforming Challenges into Innovation in Health Care" will take place on 27-28th July 2022 (online). We are inviting all colleagues, researchers, academia, and practitioners in the medical, pharmacy, and health-related fields to attend this online international conference.

Join us to update knowledge and information about health-related topics and get a chance to publish your research in FIP Pharmacy Education – an international peer-review journal (Scopus Indexed – Q3).

For more information about the conference and registration site, please visit https://ff.unair.ac.id/conferences/icmhs2022/

Looking forward to seeing you all at ICMHS 2022!