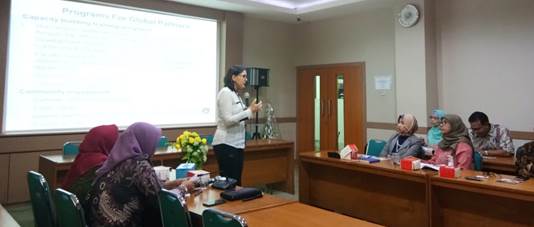 On Monday, 2 July 2018, Faculty of Pharmacy Universitas Airlangga received a visit from  Assoc. Professor Angela I Calderon from Auburn University, Alabama, USA. Assoc. Prof. Calderon was welcomed by the Dean, Vice-Dean I, Vice-Dean II, Vice-Dean III, and also the Head and Secretary of departments in the Faculty of Pharmacy UNAIR in the ocassion of professor visit.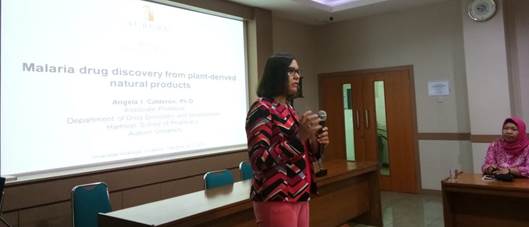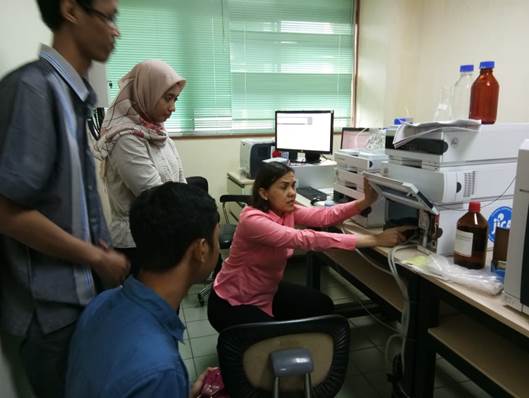 This visit could not be separated from the attempt of Faculty of Pharmacy in order to support Universitas Airlangga achieving World Class Universitytitle and also this event was part of Sysmposium Bromo Conferencethat was held on 11-12 July 2018 in Campus C Universitas Airlangga. Some important points from this visit were such as research with the staffs of Pharmacognosy-Phytochemistry Department, guest lecture for lecturer and student, publication with the staffs of Pharmacognosy-Phytochemistry Department, and supervision of manuscript writing for international publication and reviewer at the  Bromo Conference.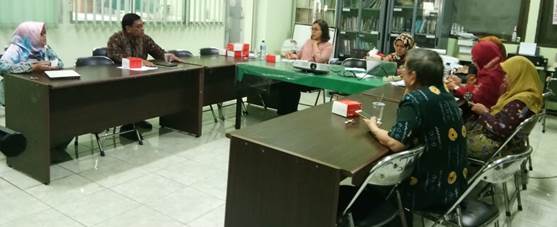 In this opportunity, Assoc. Prof. Calderon gave guest lecture for the undergraduate and professional students of Aphotecary Education Programmes, and also for master program students. The topic of the guest lecture included Malaria Drug Discovery From Natural Products, How to Write Good Scientific Paper on Natural Products Research, Presentation About Auburn University, and Application of Mass Spectrometry on the Development of Good Quality and Safe Botanical Supplement. Beside giving guest lecture, she also gave explanation and practice for In-House LC-MS Based Bioassays training. Together with the teaching staffs, the discussion about colaborative project about specific and manuscript research was done.