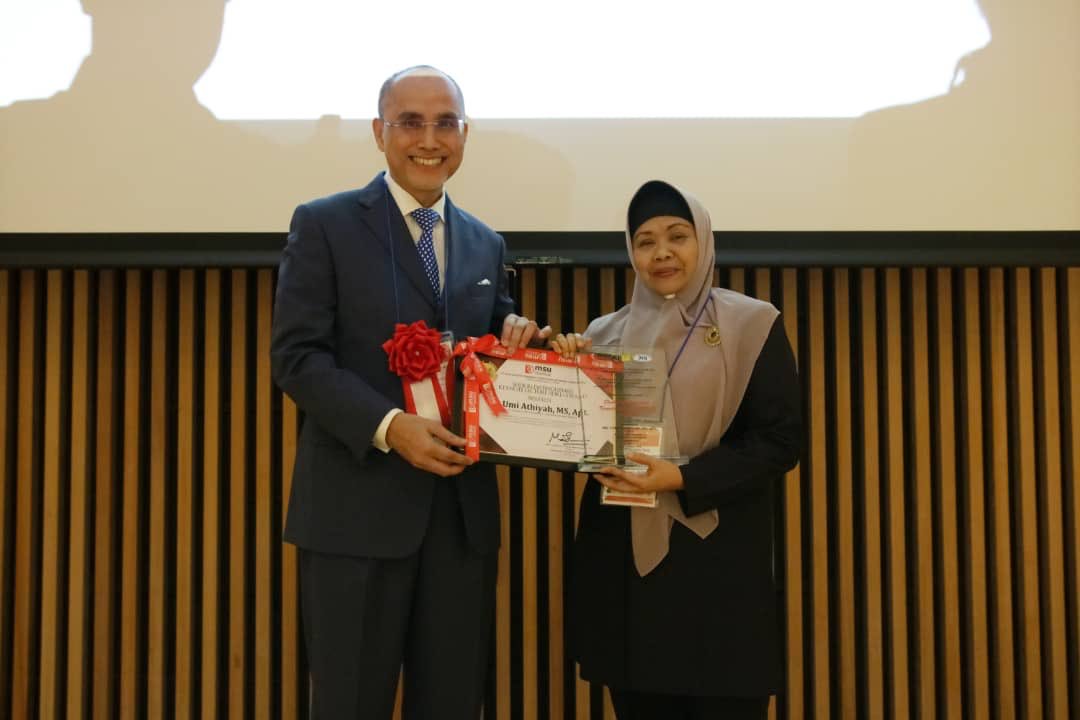 During the ocassion of Joint Symposium: HPC and Asia Pacific Pharmacy Education AP-PEN Conferencesheld in Kawagoe, Saitama, Japan, the Dean of the Faculty of Pharmacy UNAIR,  Dr. Umi Athiyah, MS., Apt., received the  SHUKRI DISTINGUISED KEYNOTE LECTURE Award 2018  (SDKL).
SDKL is an award granted to individuals who have shown extraordinary contribution towards the progress of pharmacy education. The nomination for this award consists of figures in all areas of pharmacy, as well as from outside the pharmacy profession. The selection of nominees are based on agreed criteria.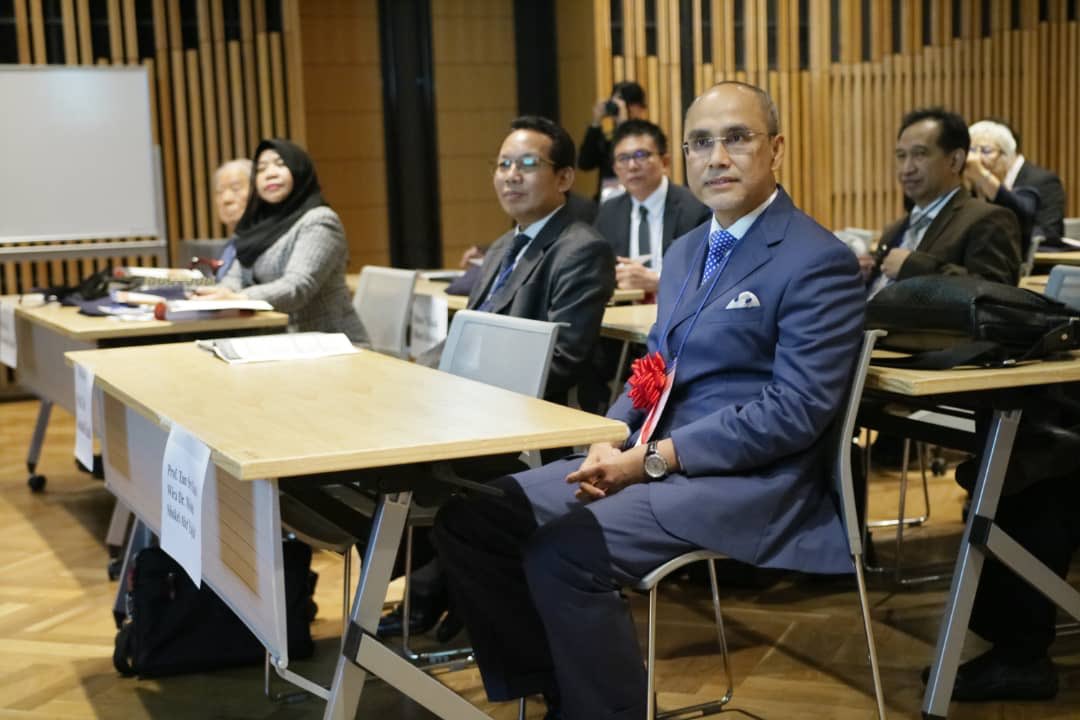 SDKL is named after the founder and president of MSU,  Professor Tan Sri Dato' Wira Dr. Mohd Shukri Ab Jayid.
One of the responsibilites of a recipient of this award is to deliver a keynote lecture in front of a judge panel and conference participants and it is expected that this keynote lecture may enhance the role of academics, intellectuals, and industry figures throughout Asia-Pacific in the area of pharmacy.
Dr. Umi Athiyah, MS., Apt. is the fifth person to receive the SDKL Award since it was first awarded at the 3 rd Asia Pacific Pharmacy Education Workshop in 2012. The past recipients of SDKL award are  Prof. Dr. Tuneji Nagai (Jepang),  Prof. Dr. Paul W.S. Heng (Singapura),  Prof. Dr. Kenji Sugibayashi (Jepang), dan  Prof. Dr. Sindhchai Keokitichai (Thailand).
Dr. Umi Athiyah, MS., Apt. received this award for her hard work in pharmacy educationand the improvement of global mobility program. Her experience of years has provided a significant contribution towards the development of the pharmacy profession in Indonesia and abroad. She is also active as speakers and trainers in conferences, workshops, trainings, forums, and symposiums.
The awarding of this award was done during Joint Conference, consisting of  The 1st International Conference on Halal Pharmaceuticals and Cosmetics (HPC Conference) and  The 7th Conference of Asia Pacific Pharmacy Education Network (AP-PEN Conference, the former name being Asia Pacific Pharmacy Education Workshop), which was held by cooperation of Josai University (JU),  Josai International University (JIU),  Management and Science University (MSU), and  Universitas Airlangga (UNAIR).