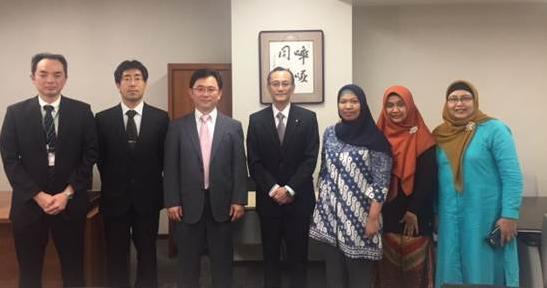 The development of double degree/joint degree and joint research became the main agenda of the Faculty of Pharmacy Universitas Airlangga's visit to Japan in September. Represented by three faculty members namely Dr. Riesta Primaharinastiti, S.Si, M.Si., Apt (Vice-Dean 1); Dewi Melani Hariyadi, S.Si, M.Phil, Ph.D., Apt (Vice-Dean 3); and Dr. Tristiana Erawati, M.Si., Apt (cosmetics researcher), the faculty visited four renowned universities in Japan to enact partnerships that have previously been pioneered by Universitas Airlangga in the forms of the development of double degree/joint degree, joint supervision, joint publication, staff/student exchange, and visiting professor. The four universities were: Hiroshima University, Kobe University, Osaka University, and Kobe Gakuin University. The formal trip to Japan was held from 24 to 30 September 2017.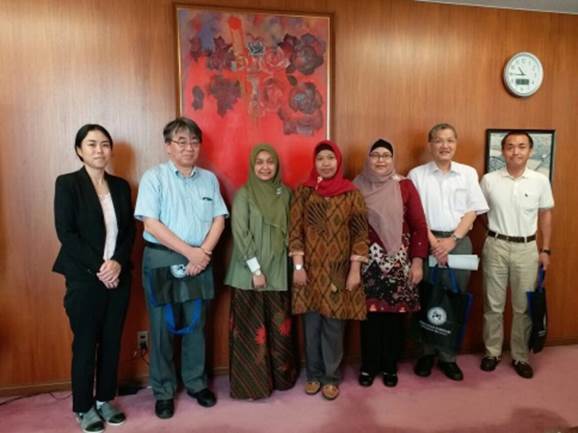 Among the results achieved through this visit is that the Faculty of Pharmacy Universitas Airlangga and Osaka University initiated a joint research program in cosmetic sciences. In addition to developing double degree/joint supervision activities, the three representatives from UNAIR also visited the Laboratory of Advanced Cosmetic Sciences Osaka University, who has formed a partnership with the acclaimed cosmetics company Mandom Corporation Japan. Mandom is a cosmetic company known in Indonesia for products such as Pixy, Mandom, and Gatsby. Osaka University also offers International Grants for faculty members of the Faculty of Pharmacy UNAIR in the field of cosmetics for joint research from 3 months up to 1 year in Osaka University for 2018.
Dr. Tristiana Erawati, M.Si., Apt. as a researcher from UNAIR who specializes in cosmetics has prepared a research about nanoemulsions and nanoparticles along with possibilities for further research that can be conducted jointly with Osaka University in for the purpose of the joint research program 2017-2018. The joint research in cosmetics funded by a grant from Osaka University is expected to be a pioneer of partnership between the two universities, which in the future will encompass other areas of pharmacy.
The long-running discussions regarding the possibilities for double degree/joint degree activities between FF UNAIR and the Japanese universities should be followed up in a later occasion due to differences in the academic calendar and differences in curriculum for graduates of both parties. FF UNAIR always strives to establish a double degree/joint degree program, especially for the Master Program of Pharmaceutical Sciences as a performance indicator towards a world-class university.