The Faculty of Pharmacy Universitas Airlangga has formed a partnership with Alfalink Profesional, who previously had partnered with  International Office and Partnership Universitas Airlangga. This initial partnership is manifested in the form of  Research Workshopwith  Prof. Graham Nicholsonfrom the University of Technology Sydney (UTS), Australia.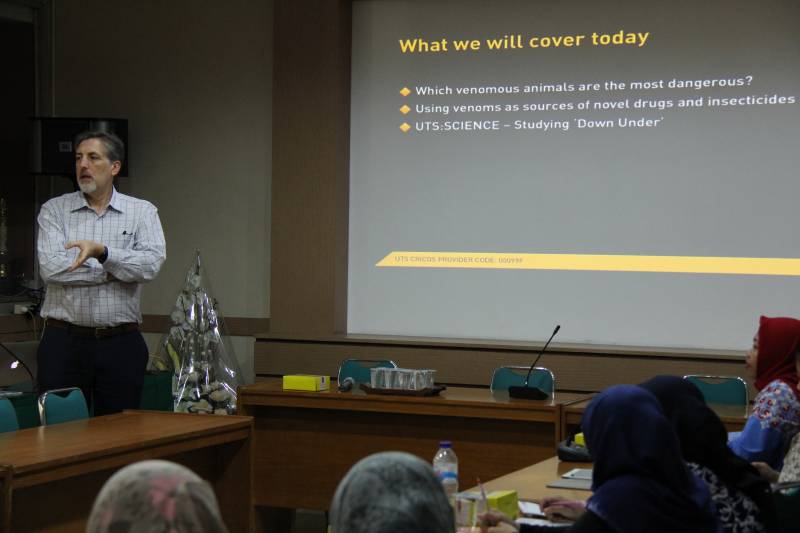 Prof. Graham, an expert on neurotoxicology, delivered a guest lecture and attended a discussion with Vice-Dean III regarding possibilities of programs such as visiting professor, graduate and post-graduate studies, student/staff exchange, and joint research.
Prof. Graham has published 200 iternational papers and involved in partnerships with prestigious universities in Australia and other countries. Presently, he considered a partnership with FF-UNAIR.
He studied the toxicology of wild and fierce animals such as snakes, scorpions, lizard, etc. in order to use their venoms for potential drugs.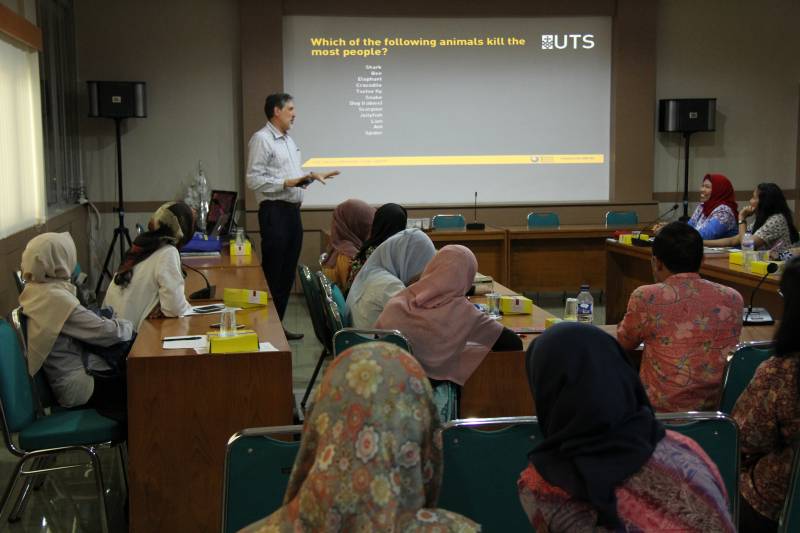 This guest lecture was attended by FF lecturers, as well as students from the undergraduate, professional, graduate, and doctoral programs. Graham expressed his impression with the faculty. In addition, he explained UTS' world class teaching facilities, super lab, and international funding that can be utilized by students and staff. He also added that students in Sydney universities are able to work part-time during the semester and full time during holidays.
There was also a short presentation regarding scholarship opportunities jointly organized with Alfalink, as well as English training and TOEFL/IELTS to support students to study abroad.
FF-UNAIR students were enthusiastic and impressed with the presentations, whether from the study facillity or research topics in UTS. The faculty hopes for a continued partnership in the coming years.