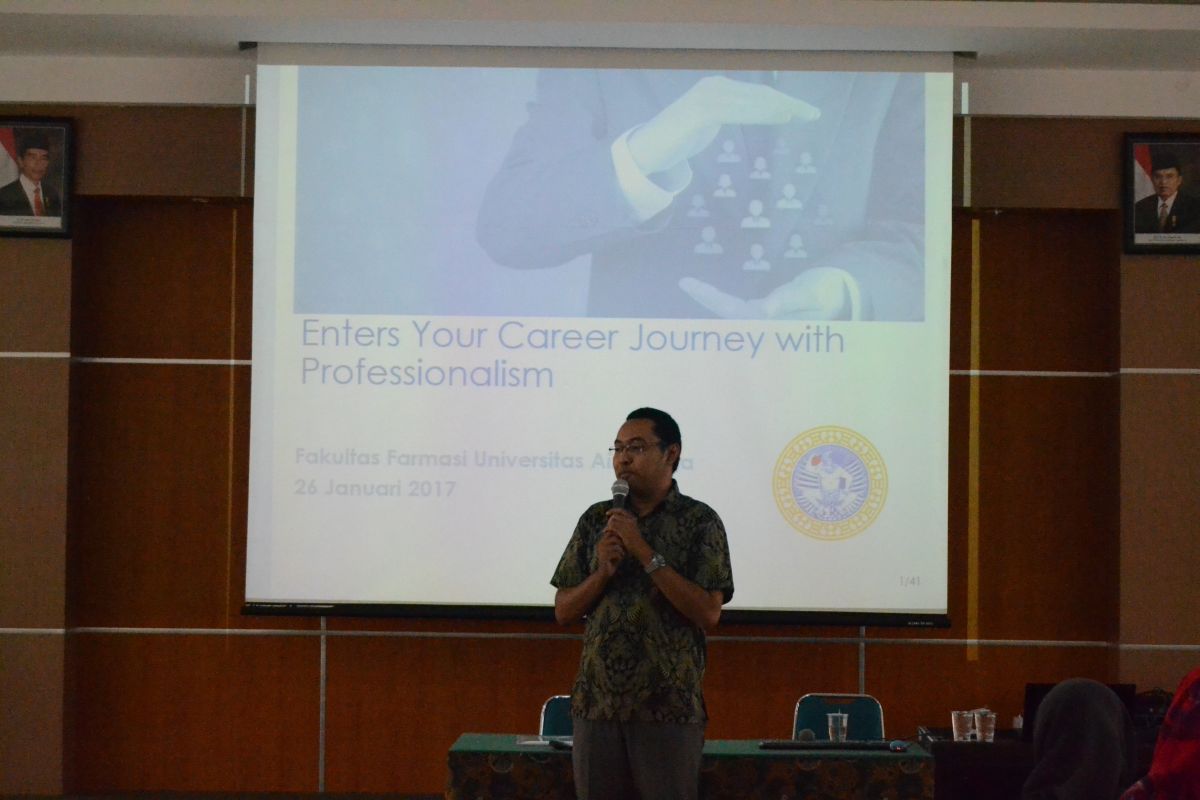 Alumni are important assets of the alma mater. After they have achieved success in the workplace, they are invited back to campus to share their knowledge and experiences. Activities like this are organized by the Student Executive Board (BEM) of the Faculty of Pharmacy under the tile "Sharing with Alumni".
This event is held through the cooperation of the faculty management, inviting Miky Nurhariadi, S.Farm., Apt., an alumni of FF UNAIR class of 2006.
This event intends to provide students of the Faculty of Pharmacy with knowledge regarding professionalism in the workplace, in particular to the students of the Apothecary Profession Program which will graduate shortly in the future.
The recipient of the Most Improved People of the Year 2016 from PQM Consultants also explained several important points to consider when starting a career. Those are technical skills, character, business mindset, and softskills.
"The most important softskill in work is professionalism: personality with professionalism," said Miky in his presentation on 26 January 2016 in Room 3.1 Faculty of Pharmacy Universitas Airlangga.