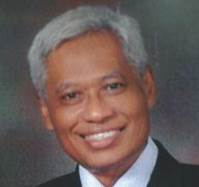 | | |
| --- | --- |
| Tahun | Jenjang Pendidikan |
| 1980 | Bachelor of Science, Drs., Department of Pharmaceutical Chemistry, Faculty of Pharmacy, Universitas Airlangga, Indonesia |
| 1981 | Apothecary, Apt, Department of Pharmaceutics, Faculty of Pharmacy, Universitas Airlangga, Indonesia |
| 1987 | Master of Science, MS, Pharmacology, Medical Faculty, Universitas Airlangga, Indonesia. |
| 2016 | Doctor, Dr., Pharmaceutics, Faculty of Pharmacy , Universitas Airlangga , Indonesia. |
Courses
Pharmaceutical Solid Dosage Forms, Pharmaceutical Sterile  Dosage Forms.
Research Interests
Investigations of microspheres using microorganiosme ( probiotics )
Selected Publications
Sugiyartono, 2013.Effect of HPMC K4M on Lactobacillus acidophilus Viability in Tablet Dosage Form. PharmaScientia , 2(1).
Sugiyartono,Dike Agus Pamudji, Agil Antono, Idha Kusumawati, Isnaeni , 2014.Physical Characteristic and Viability of Lactobacillus Microparticles using HPMC K100LV and HPMC K4M as a Matrix. International Journal of Pharmacy Sciences 6 (2).
Sugiyartono,Tutiek Purwanti, Isnaeni, Dhenok Resso, Influence of Emcompress Concentration on The Physical Properties of Tablet Containing Lactobacillus acidophilus spp. And Guava Leave. Asian Journal Phramacy Research, 4(4).
Sugiyartono,Widji Soeratri, Muhamad Zainuddin . 2014.The Effect of Emcompress on the Probiotics Viability and Immunomodulatory Activity of Tablet Containing Lactobacillus acidophilus spp. And Extract of Guava Leave. PharmaScientia 3 (1).
Contact
Sugiyartono, Dr., MS., Apt.
Faculty of Pharmacy, Universitas Airlangga
Jl. Dharmawangsa Dalam Surabaya 60286
Ph.+62 31 5033710
Fax. +62 31 5020514
Email   sgytnff@yahoo.com
E-mail instansi  soegiyartono@ff.unair.ac.id