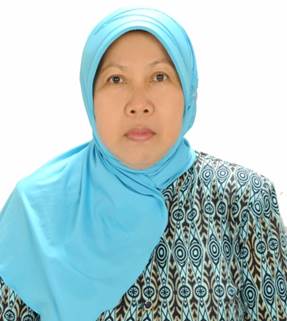 | | |
| --- | --- |
| Year | Education |
| 1984 | Bachelor of Science, Dra, Department of Pharmaceutics, Faculty of Pharmacy, Universitas Airlangga, Indonesia |
| 1985 | Apothecary, Apt, Department of Pharmaceutics, Faculty of Pharmacy, Universitas Airlangga, Indonesia |
| 1995 | Magister Science of Faculty of Pharmacy, Gadjah Mada University- Indonesia |
| 2004 | Doctor of Philosophy, PhD, Pharmaceutics, School of Pharmacy, Hoshi University, Tokyo-Japan |
Courses
Physical Pharmacy, Pharmaceutical Liquid Dosage Forms, Pharmaceutical Semisolid Dosage Forms, Radiopharmaceuticals, Drug Delivery System, Nutrition (Under Graduate) Nano Technology Advanced Delivery System, Targeted Delivery System, Transdermal Delivery, System, Product Biopharmaceutics, Advanced Biopharmaceutics (Magister), Nano Medicine, Drug Targeting, Physical Pharmacy (Doctoral Degree) .
Research Interests
Transdermal Formulation
Nanotechnology Formulation
Drug, protein and vaccine delivery systems for pulmonary and topical applications
Selected Publications
PEMBICARA:
Pembicara pada Simposium PERDOSKI dengan Tema Simposium Healthy and Beautiful Skin (Cosmetic Dermatology Basic Sciences to Recent Management). Dengan Judul: Nano Technology in Cosmetics.14-15 Mei 2011 di Hotel Sheraton, Surabaya. 
Pembicara pada Seminar and Workshop in Aesthetic Medicine dengan Tema Beauty and arts in aesthetic medicine. Dengan Judul: Oral Placenta and Topical Collagen and Stem cell Controversies : Does it Really Work? 29 November- 1 Desember 2013 di Convention Center (JCC), Jakarta.
Contact
Dra. Esti Hendradi,Apt.,MSi.,Ph.D.
E-mail: estihendradi@yahoo.com
E-mail instansi  esti-h@ff.unair.ac.id