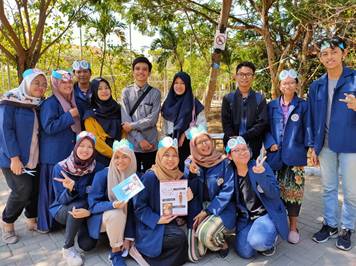 One of the efforts to develop a healthy community is with a health promotion. To support this effort, several health promotion media are needed. Various kinds of health promotion media  are such as leaflets, magazines, posters, comics, puppet shows, and so on. Indeed, the media and health promotion methods depend on the user's target. This is what the students of the Airlangga University Pharmacist Education Study Program do.
Held in front of the Health Service Center (PLK) in campus C of Universitas Airlangga on Friday, 29 November 29 2019, at 13.00 - 16.00, group C5 of Community Pharmacy course conducted a health promotion about smoking cessation. Health promotion medium used was in the form of comics. The purpose of this health promotion is to give campus community information on how to stop smoking, in which smoking is very dangerous for smokers and the surrounding environment.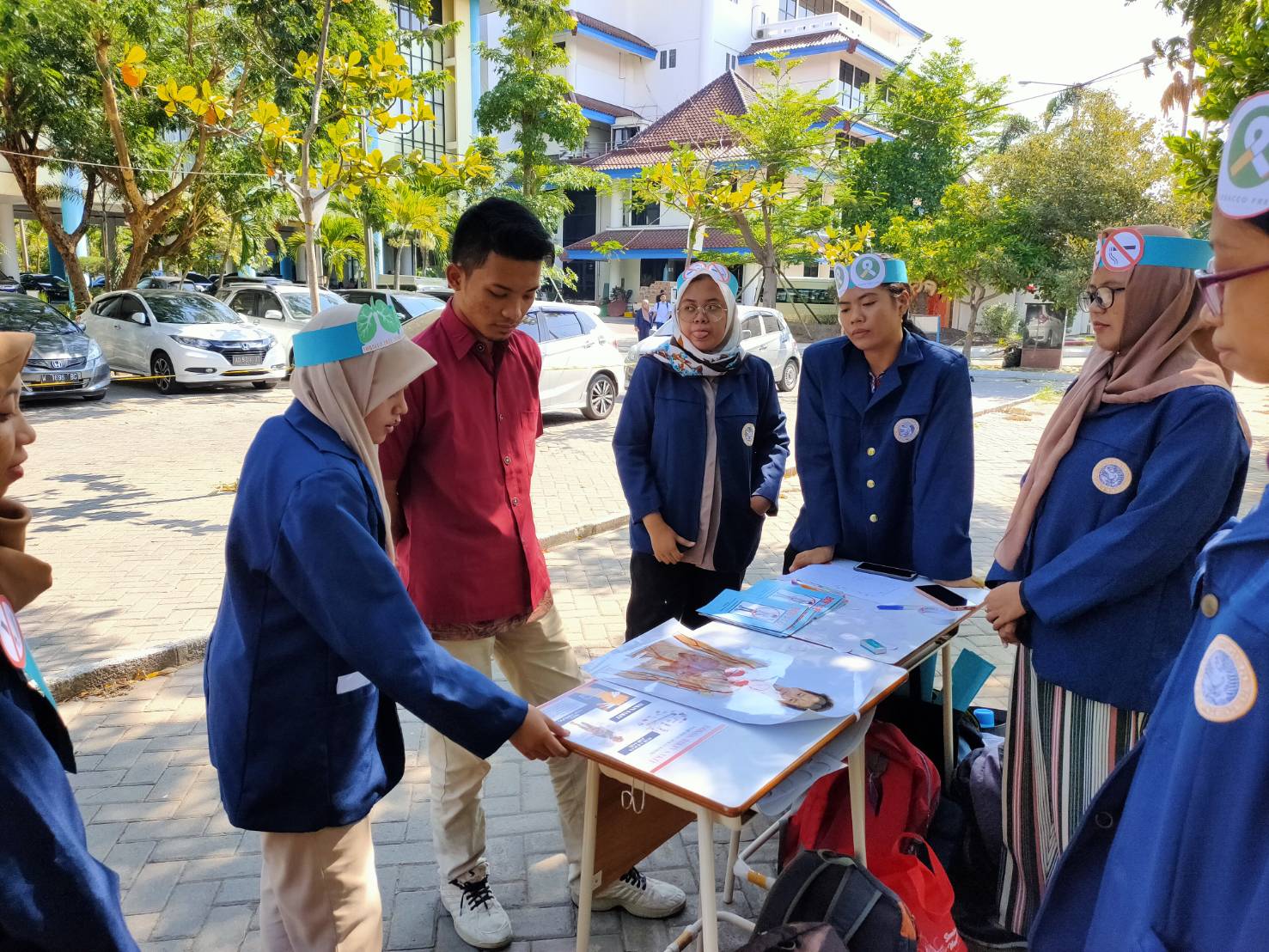 This activity received a positive response from the campus community. This activity was started by inviting promotional participants to play games to put danger stickers caused by smoking on posters of the human body. This game aims to determine the level of knowledge of participants about the dangers of smoking. Furthermore, an explanation is made of harmful compounds in cigarettes that can cause disease in smokers and passive smokers.
In addition to explaining the dangers of smoking, it was also informed about how to stop smoking, such as replacing cigarettes with NRT (Nicotin Replacement Therapy), eating sweets to overcome bland tastes, the need for support from family and friends to keep trying to quit, as well as consulting a doctor or pharmacist. Government services via telephone at no charge were also informed so that they reach out more and help smokers to quit smoking. Through questionnaires distributed by participants, many suggested that this kind of activity needed to be held again to educate the public.